Know your candidate
What makes Terry different from other candidates?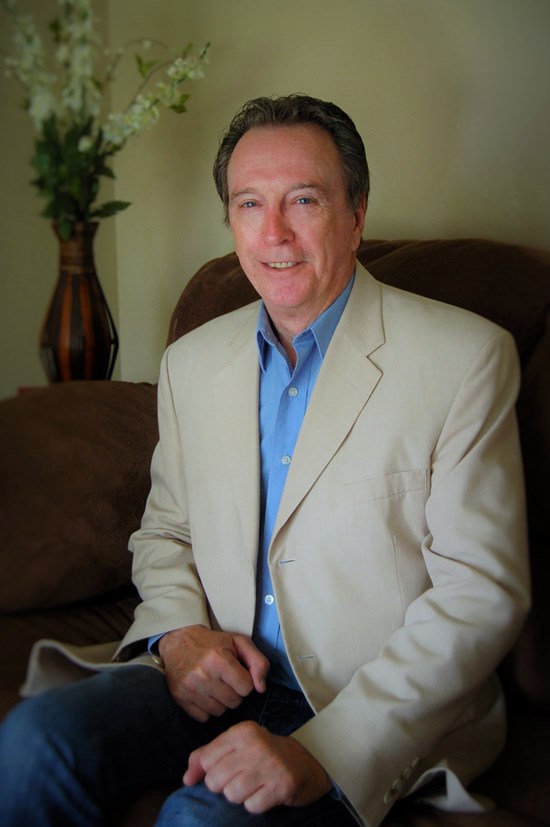 Lots of things. Money is just one of those things, and actions speak louder than words. Terry seeks to serve Kentucky and the best interest of the people of the United States of America without expectation of personal award. He pledges to contribute his first year's net salary (after taxes) as US Representative to help retire his family share of the national debt, or contribute same amount to a non-profit organization not related to him. He will renew the pledge if the national debt is not brought under control (congressional pay is almost $200,000 annually plus benefits).

Terry makes this pledge because he believes it's immoral to personally prosper at the people's expense while the nation is being driven into bankruptcy. He wants you to know that he is the real deal, a real patriot. His campaign has a noble purpose. It's about saving our nation, not about his personal benefit. A true patriot runs to the battle without expectation of personal gain.
The battle is on!
Terry will do what must be done in order to help reverse our downward spiral toward loss of liberty. He is not obligated to vote the party line and will hold members of Congress accountable when it comes to corruption. This sets him apart from all other candidates.

Terry is a decorated former Special Ops Green Beret combat veteran who swore to defend our nation against all enemies foreign and domestic. He is an imperfect Christian and a strong, uncompromising conservative with faith in God through Jesus Christ. He is the real deal and knows what it takes to save our republic. He is guided by godly values, experience, and common sense.

Terry is a registered Republican, but is not a party candidate. He believes that the party has veered too far left and has betrayed those who elected them. Party line affiliates may claim that Terry is splitting the conservative vote. He says the party has shifted and will compromise on gun control and other conservative values. He points out that the Republican leadership will not permit a vote on extensive gun control until after the November elections. Leadership recently refused to endorse a pro gun amendment. The G.O.P. position on keeping guns out of the hands of terrorists is in trouble, but where is the leadership going with it? Ryan faces GOP defections.
Terry is the real deal conservative Kentucky needs in office. Solidifying the conservative vote is not splitting it. Others are not true conservatives. The Congressional vote proves Terry's point.
Everyone claims to be the "outsider," but Terry is the real deal. He has not been mentored or groomed by party leaders. He does not believe that other candidates understand the cause of many problems and they do not offer real and lasting solutions. That's why he is running as a registered write-in option against the party line establishment.
He trusts that party candidates are men of integrity who mean what they say, but he is wary of the influence that the establishment will exert over them. If a floor vote is too close to call, the party will demand loyalty even if it betrays a promise made to voters. A vote is a matter of trust - who can you trust when rubber meets the road?
All candidates say the right things, but usually end up voting party lines right or wrong. The parties fuss and fight, but vote the same way far too often. Much of the disagreement is simply about power and control. It's not worked out well. That's why Terry is running against both parties, and he can be trusted to do the right thing for Kentucky and our nation.

Terry is a retired businessman. His entrepreneurial business experience includes saving consumers millions of dollars at the pharmacy with his RX discount card service. He created approximately 7,000 work opportunities across the nation and stood up against powerful bullies that tried to discredit his business model. Terry does not roll over in the face of opposition. Business Model and BBB
Terry was "America first" long before the Trump campaign coined the phrase. The link is to an article dated August 24, 2010, five and 1/2 years ahead of Mr. Trump. Terry does not wait for things to happen and then jump on board. He is the real deal, out front, bold, and forthright about what he believes is true. He can see ahead of problems and will work to circumvent them.
He currently serves as a non-salaried chairman of the Jesus Christ Embassy Palestine which currently supports one of only two local television stations broadcasting the gospel into Islamic Palestine and other parts of the Middle East. He single handily made it possible and team members followed through to make it happen.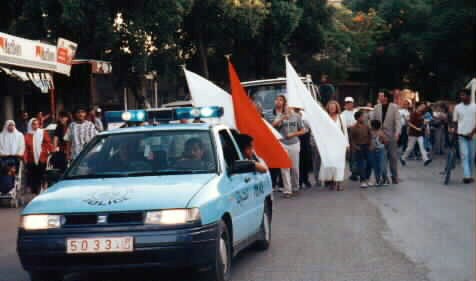 Terry arranged the first Christian parade in a predominate Islamic community in 1996

Terry promotes reconciliation between Jews and Palestinians. He has traveled extensively to the Middle East over the last 24 years and is regarded as an effective peacemaker. He has met with foreign government officials and gained their trust and support to effect radical changes in the Middle East. Terry understands foreign policy and knows how to bring people together. For more info, see the following: CharismaNews: Palestinian Authority Becoming More Christian-Friendly?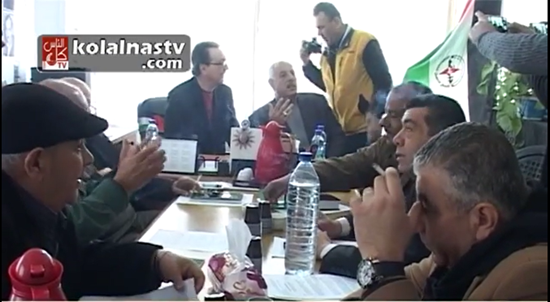 Meeting with Palestinian political party leaders to improve and advance the Jewish-Palestinian relationship
As an author, Terry has garnered a faithful readership. His book entitled I Shall for the Sake of my Holy Name examines not only current hot button issues regarding Israel and Palestine, but also the wider plan for the region.
See his policy position on Israel and Palestine on the foreign policy page, as well as his article on Israel, Politics, and Religion.

Terry is a member of the Kentucky Patriot Guard organization that stands flag line for deceased military veterans and shields the mourning family and their friends from interruptions created by any protester or group of protesters.
He produced and directed a low budget documentary entitled Double Agent Down: The Green Beret Affair (2013). It chronicles the event through his eyes and those of his fellow soldiers who worked with a double agent in Vietnam.

Terry is not a stranger to hardship. He has tasted the thrill of success and the heartache of failure. He was a victim of identity theft in 2007, and also woke up one morning to discover that his investment portfolio went bankrupt overnight. He was knocked down, but he got up and fought his way back to stability with his entrepreneurial skills. When a candidate says that he "feels your pain," nobody knows it better than Terry McIntosh. His lived experiences provide valuable insights to changes that are needed within the banking industry and the judicial court system.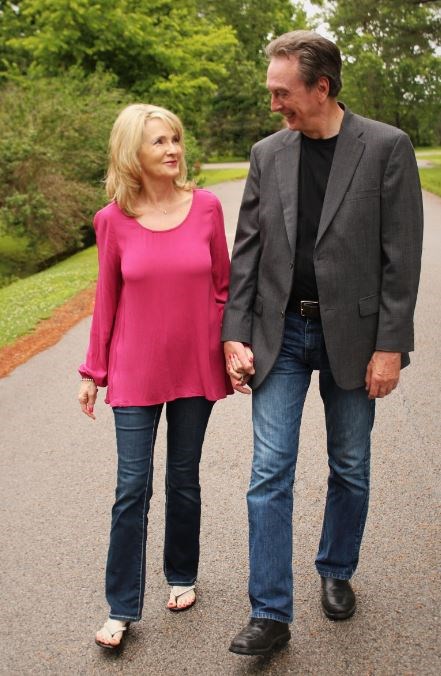 Terry is married to the former Susan Henson from Fulton, KY. They have 3 children, six grandchildren, and another one on the way, due in November 2016.
To learn more about Terry's service in Vietnam, and his views on foreign policy and faith before he became a candidate, see this episode of Veteran's Voice.
Terry's biography can be found at paducahministry.com.
Click here for military profile.